Pure Desire for Women – Betrayal & Beyond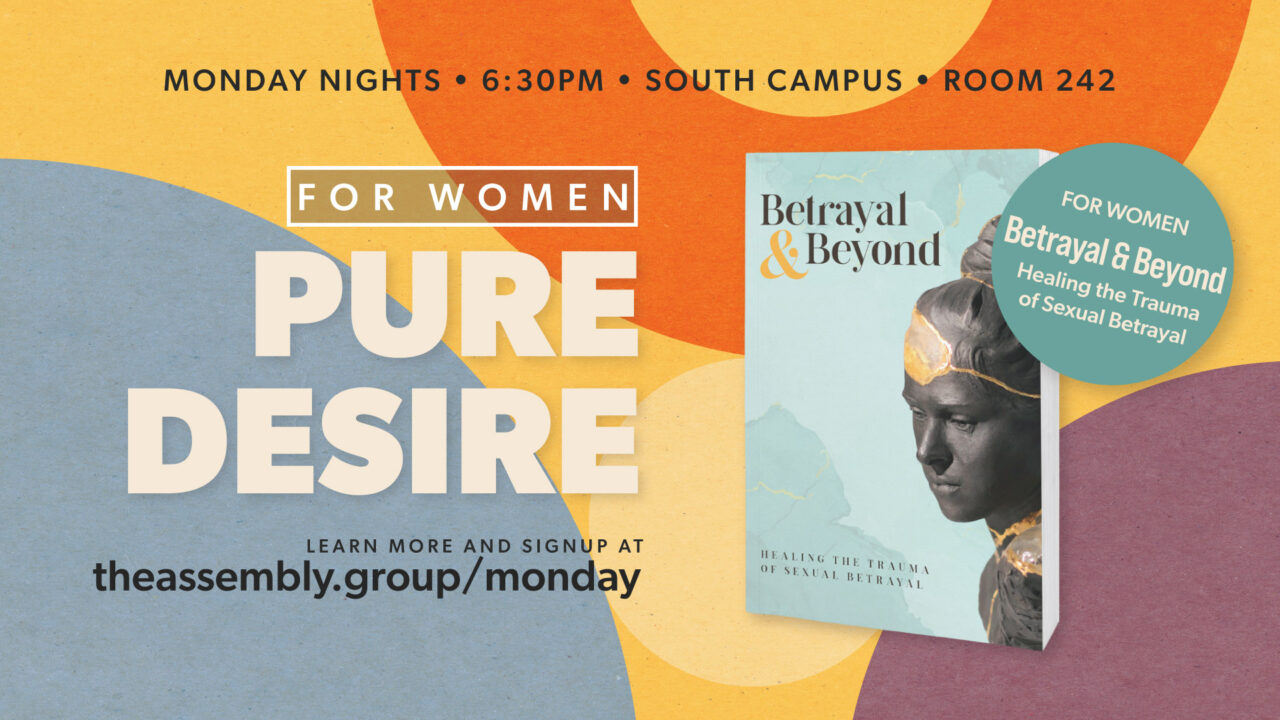 Pure Desire for Women – Betrayal & Beyond
Led by Bekah Phelps
The pain and trauma created through sexual betrayal is devastating; but healing is possible! Being able to process your experiences in a safe, grace-filled place—and working at a pace that encourages self-discovery—will empower you to make strides in your healing and equip you to make informed decisions for your future.
Interested, but want more information first?
Join us for the first night of group which will give you more details to help you decide if this is the right fit for you!
→ Interest Meeting Signup
QUESTIONS?
Send an email to the contact person for the group.